Theory Courses in Amsterdam
The #nr1 in The Netherlands | Highest passing rate | In all major cities | Pass for Sure!
Save time, stress and money. Pass in one time!
With professional teachers
Highest passing rate!
All study materials included
Theory Course in Amsterdam
Are you a student, expat or just non-Dutch speaking and want to pass your CBR car theory exam in Amsterdam? We know what CBR askes! We will give you all the information that you need in order to pass your exam.
Enroll on one of the courses below now and pass your exam!
Course and Exam
Want to pass the CBR theory exam as fast as possible? Our theory course is developed to pass in one day!
Book the Theory Exam at CBR HERE.
Need help booking the exam?
Do you want theory and exam on the same day? Everything is possible.
Pass for sure!
Do you have problems with the language?
Don't you have any experience on the road? Do you have problems studying?
No problem, you will still pass for Sure!
Free extra study materials!
You will receive immediately after registration:
Access to online theory platform with 3250

practise questions!

Access to online theory platform with

50 exams!
Then during the course:
Book: Summary from the theory book

Guide: Passing your CBR exam
And after the course:
Exam Training by Zoom
Zoom Courses
Locations
We are located in Amsterdam West, Amsterdam Zuidoost and Amsterdam Oost.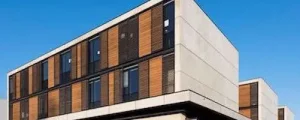 We guarantee the highest quality!

National Theory Centre only works with experienced teachers and the best quality learning material.
Personal approach

Personal approach is what matters in our class. Something unclear?
We are here to help. Ask your question directly and we will explain it until you understand 100%.
Exam-oriented

We are up-to-date with the CBR exam questions. All theory that is handled in class will fully prepare you for the CBR theory exam.
Theory included:
Start now with preparing for your theory exam! Practise with 3250 practice questions and 50 exams. This online license (normally €15) will give you access the best theory study platform in The Netherlands.
During the course, you will receive a summary of the theory book (normally €14,50). And you will receive the Guide: Passing your CBR Exam (normally €12,50).
That's €42 in study materials, now for free within this course.